Convertible Hoods
Alfa
Aston Martin
Audi
BMW
Ferrari
Fiat
Ford
Honda
Jaguar
Lotus
Mazda
Mercedes
Mini
MG
Peugeot
Porsche
Renault
Rolls-Royce
Rover
Saab
Suzuki
Toyota
Triumph
TVR
Vauxhall
VW
American Cars
We offer a full service for repair and replacement of convertible hoods for main dealers, specialist garages, insurance companies and, of course, a personalised service for individual car owners.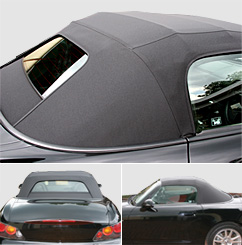 Hoods supplied and fitted:
Excellent quality Original Specification or Manufacturers' hoods supplied and fitted with guarantee.
Classics
Hoods and Tonneaux supplied and fitted or bespoke made by our experienced technicians.
Full Fitting Service:
We offer a proper Hood Fitting Service, including free frame check and water testing.
We can also repair or fit any necessary replacement parts, e.g. frames, hydraulics, etc.
Diagnosis of faults: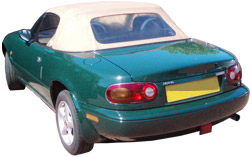 If you are having trouble with your hood, we will advise whether a repair can be carried out and the most cost-effective way to proceed. Our experienced technicians can often solve a problem without resorting to costly replacement.
Obviously, it is better if you can pop in to see us with your car but telephone or email advice may well be possible if you can describe your fault.